Starting date

January 1, 2015

Duration (months)

84

Departments

Diagnostics and Public Health

Managers or local contacts

URL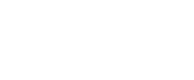 COMBACTE-MAGNET stands for Combatting bacterial resistance in Europe – Molecules against Gram-negative infections. The project focuses on the most vulnerable category of patients: those who are critically ill and being treated in intensive-care units. Gram-negative bacteria cause most ICU-associated infections. This project aims to find better options to deal with that threat.
The COMBACTE-MAGNET consortium brings together researchers from five pharmaceutical companies. And over thirty leading academic medical centers from ten European countries. Together we will increase our understanding of the needs of patients and doctors in intensive-care units across Europe. This knowledge will be used to advance the development of well-targeted, life-saving treatments.
COMBACTE-MAGNET aims to:
provide ground-breaking multinational phase I, II, and III studies targeting multidrug-resistant Gram-negative bacteria;
analyze data about current microbial threats, treatment and drug resistance patterns in European countries where ICU patients are most at risk;
gather information on biological markers of Pseudomonas aeruginosa infections;
create mathematical models of the infection's effects;
provide a better understanding of why various patients may respond differently to infections;
provide researchers with knowledge to design more efficient and effective clinical trials of new molecules, accelerating the drug-development process enormously.
Sponsors:
Funds: assigned and managed by an external body
Syllabus: EUROPA - Progetti Europei

Project participants
Research Scholarship Holders
Technical-administrative staff
Research Scholarship Holders
CSS e script comuni siti DOL - frase 9957